A global non-profit working to end Russia's invasion, support Ukrainians, and rebuild.
We leverage economic expertise and technology to fight off Russia's invasion, increase Ukraine's resilience, and rebuild for a strong, peaceful, and prosperous future.
Our programs are active since March 2022 and expanding. We respond quickly to new needs, such as setting up backup Internet in response to Russia's terrorist strikes against Ukraine's infrastructure. All of our initiatives are geared towards long-term sustainability and economic resilience: helping Ukraine resist now, while setting up effective frameworks for post-war reconstruction and development though digital aid platforms, resilient infrastructure, and funding science.
To date, we have raised and spent more than $1.4M in Ukraine. Below is a snapshot of what we have achieved. We are actively fundraising and look forward to expanding our impact with your help. All contributions are fully tax-deductible, and 100% of the funds are used for Ukraine.
2M+ Aid
Deliveries
LifeForce is Ukraine's largest real-time needs platform: food, shelter, basic supplies, medicine, transport, healthcare. 252K aid matches per month. Partnered with Diia, Ukraine's eGov platform, and UN OCHA.
24 Staff in Ukraine
Our teams of Ukrainian full-time staff are in-country and deploy our technology, run our aid platforms and shelters, direct aid deliveries, & verify impact.
Direct Civilian Aid
4 Physical Shelters
120 Power Banks
2,000 Mylar Blankets
80 Light Reflectors
2,500+ Pairs of Shoes
Educational centers for kids
Clothing
Medicine
Resilient
Internet
We have deployed a network of public wifi hotspots across the city of Odesa, with free internet for up to 50 hours during blackouts. Currently rolling out full city-wide coverage.

72 Scholars
$5k research fellowships to help Ukraine's top brains stay in Ukraine. Our fellowships help support research and teaching in Ukraine's higher education.
Non-lethal Military Aid
445 Tourniquets
208 Celox Bandages
44 stretchers
950 Mylar Blankets
540 Hand Warmers
800 Foot Warmers
60 Power Banks
7 Thermal Visions
2 Thermal Drones
Support Ukraine's domestic drones
5,000+
Stories
Svidok.org is Ukraine's largest living museum of people's experiences of the full-scale invasion. Partnered with Ukraine's Ministry of Culture and exhibited in US Congress.
100,000+ daily visits.
Sanctions on Russia
Our leadership team plays a leading role in developing sanctions for energy, finance, tech, and other critical areas as part of the Yermak-McFaul International Group on Russian Sanctions.


Securing access to real-time, uninterrupted information about aid requirements and available resources is key to the humanitarian efforts in Ukraine.
The LifeForce Ukraine platform is ensuring a coordinated and resilient response of government and NGO resources, providing immediate support, advice and real time content on a secure platform to those who are most affected in Ukraine.
Learn more about the LifeForce Ukraine Project and how you can get involved.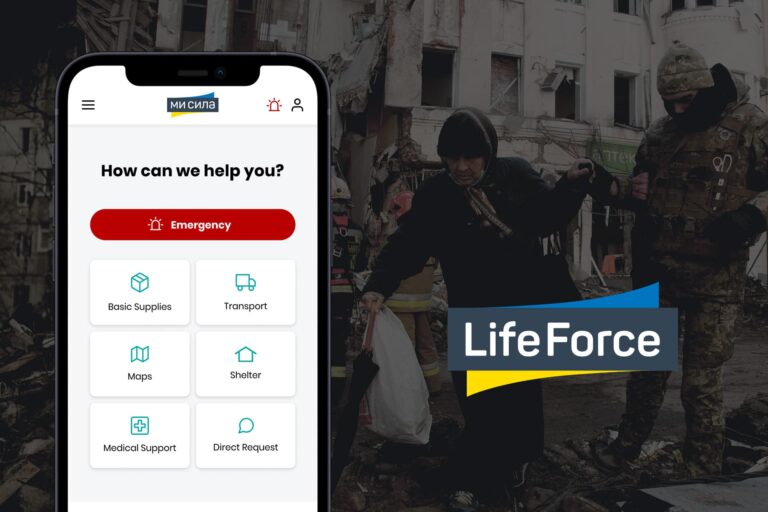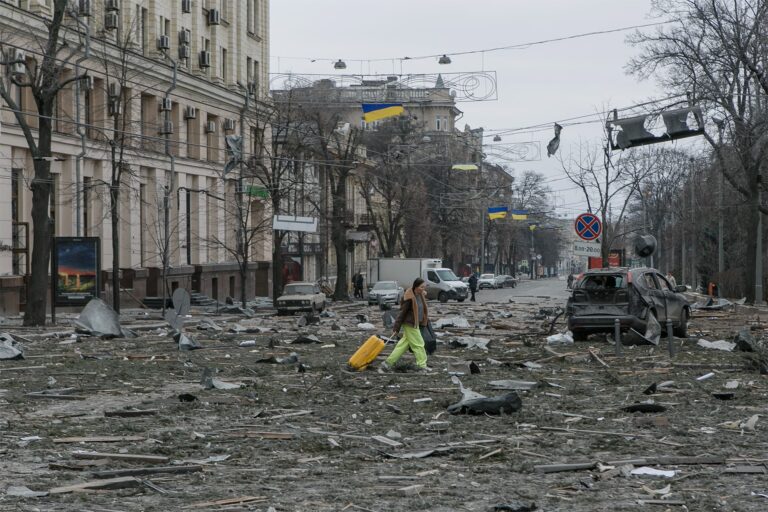 Svidok (Witness) is a collection of private and publicly shared war journal entries, as experienced and witnessed by Ukrainian citizens caught in the war.
The entries shared on the platform serve as a rich, time-stamped archive for evidence of war crimes committed by the Russian leadership and their military.
Learn more about Svidok and the ground truth of the unlawful occupation of Ukraine by Russia.
The damage to Ukraine's infrastructure and economy from Russia's war already exceeds $700 billion. Along with other economists and stakeholders, we are developing frameworks and collaboration networks to support the current and future reconstruction efforts. Learn more.
Sanctions and the Economy
Gain insights into the how sanctions and other economic tools can be leveraged to stop Russia's unprovoked aggression against Ukraine.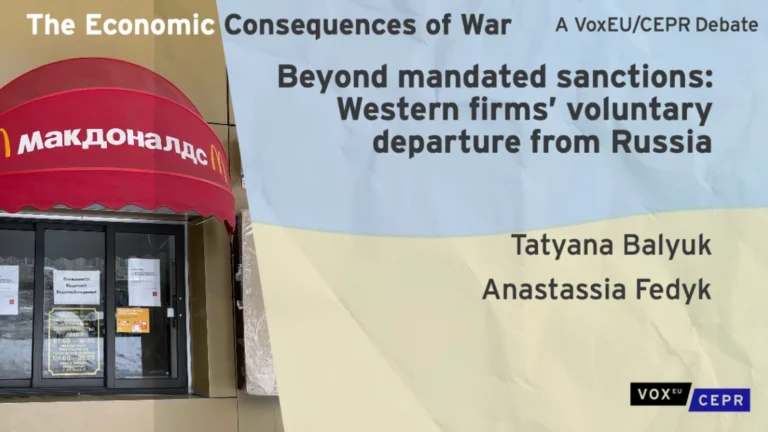 In addition to sanctions imposed on Russia by Western countries, many corporations voluntarily exited the Russian market following the invasion of Ukraine in 2022. This
Gain insights into the painful truth on the ground in Ukraine, as well as long-term impact of Russia's actions.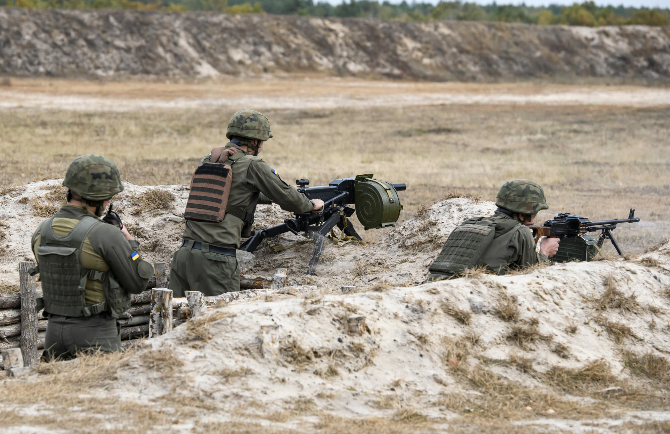 Hesitancy of Ukraine's allies to provide the needed weapons was one of the key factors for slower-than-expected progress of the Ukrainian army this year. This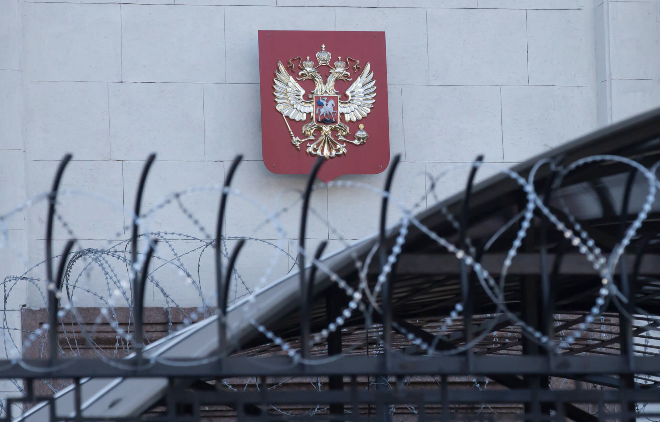 The democratic world vows to support Ukraine for "as long as it takes." While it sounds strong, what does this really mean? By Anastassia Fedyk,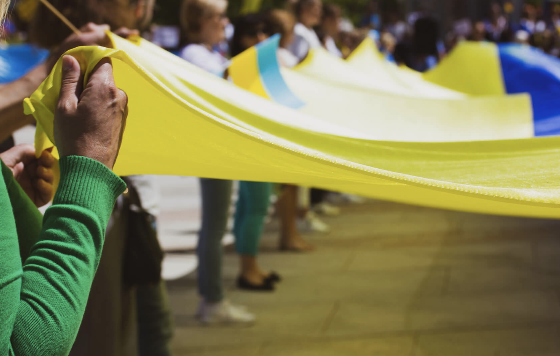 Central bankers from all over the world come to Jackson Hole to discuss challenges, brainstorm next steps, and provide guidance on future policies. What were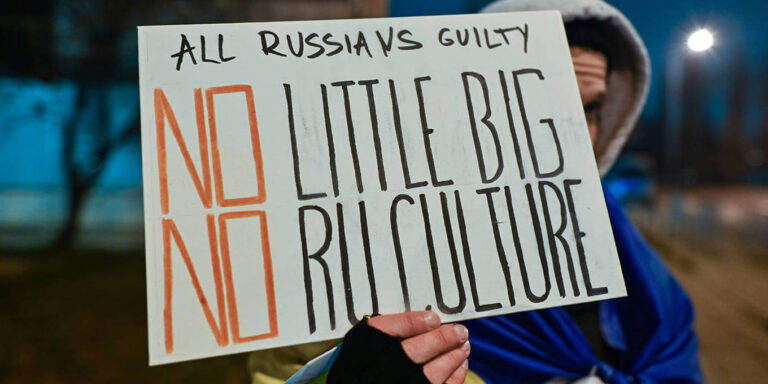 One day, Russia may indeed become a genuine democracy where imperialist aggression is unthinkable. For now, the reality is different: Putin is an organic product
Gain insights into how governments, organizations, and the international community can take actionable measures to end the war and rebuild Ukraine.
If you would like to stay up to date on our initiatives and hear about opportunities to help, please join our mailing list!
Andriy Bodnaruk
Professor of Finance, University of Illinois at Chicago
Valentin Bolotnyy
Hoover Fellow, Hoover Institution, Stanford University
Sergey Chernenko
Associate Professor, Purdue University
Anastasia Danilov
Assistant Professor, Humboldt-Universität zu Berlin
Tetiana Davydiuk
Assistant Professor of Finance, Carnegie Mellon University
Tatiana Fedyk
Associate Professor, University of San Francisco
Olena Havrylchyk
Professor of Economics, University Paris 1 Panthéon-Sorbonne
Nina Karnaukh
Assistant Professor of Finance, Fisher College of Business, Ohio State University
Mariana Khapko
Assistant Professor, University of Toronto
Andrew Kosenko
Assistant Professor, Marist College
Bohdan Kukharskyy
Assistant Professor, City University of New York (Baruch College)
Dmitry Livdan
Associate Professor, UC Berkeley
Andriy Norets
Professor of Economics, Brown University
Andrii Parkhomenko
Assistant Professor of Finance and Business Economics, University of Southern California
Roman Sheremeta
Associate Professor, Case Western Reserve University
Denis Sosyura
Professor of Finance, Arizona State University
Olena Stavrunova
Associate Professor, University of Technology Sydney
Katya Vasilaky
Assistant Professor, California Polytechnic State University
A nation fertile in tradition, soil, and resources, Ukraine finds itself battling for its sovereignty and survival. The Russian invasion is bringing unimaginable suffering to Ukrainian citizens unwillingly drawn into a war.
The unprovoked escalation and relentless bombardment of non-military targets by Russian forces has triggered what is already the largest refugee crisis in Europe since WWII.
People don't really believe in words. Or rather, people believe in words only for a stretch of time. Then they start to look for action.